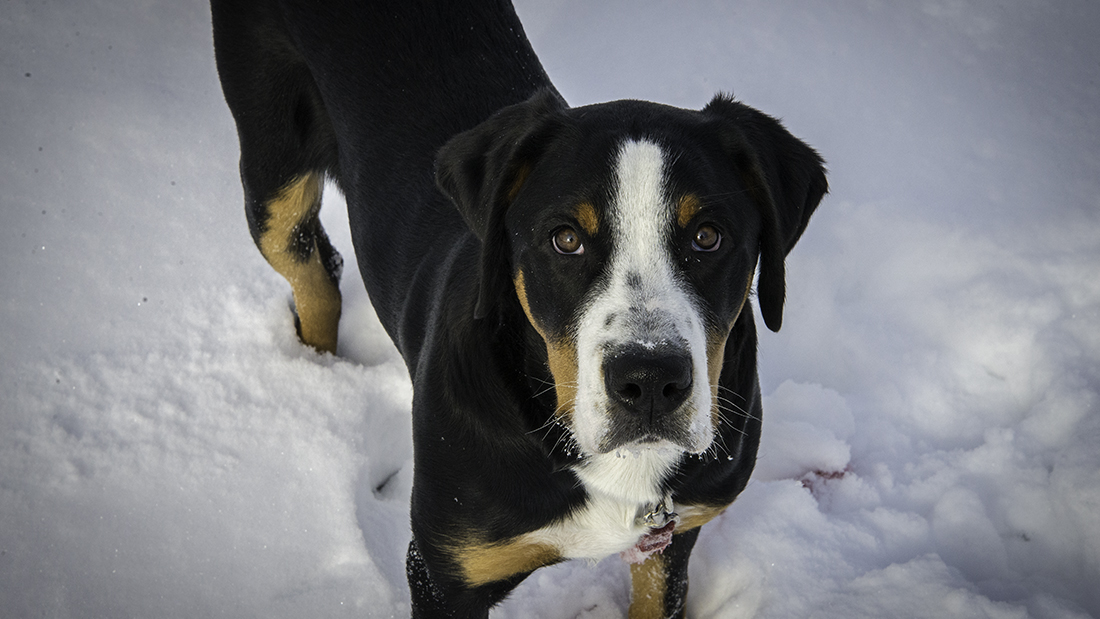 16 Feb

A new year… a new friend

While each year harvest activities bring us a great deal of joy and euphoria, this year was bitterweet – as our hearts were heavy this past October with the passing of our wonderful winery dog, Fíon.  She was a fantastic companion to us and provided countless laughs with her antics.  And as harvest chaos began winding down,  our sense of loss was amplified – and we sorely missed the wagging tail greeting us at the end of each day,  the vineyard hikes with a loyal companion, and the consistent performance of joyous bronco jumping at each meal time… the winery felt emptier and far too quiet.

In mid-December we decided that it was time to think about looking for a new companion.  We began our search for a Swiss Mountain Dog, and anticipated being on a waiting list for a few months, then waiting for pups to be born, then further waiting for the pups to be old enough to leave their mother – most likely a wait of 6 to 9 months.  But, as luck would have it, one of the breeders we spoke to had a female "pick pup" that was supposed to head out to a breeder in Colorado – but the placement fell through.   The breeder's love for this puppy grew, and they were considering keeping her – but the couple had made a promise to each other that the number of Swissys living in the house could not go into double digits.   Thus, the opportunity seemed to work for all of us.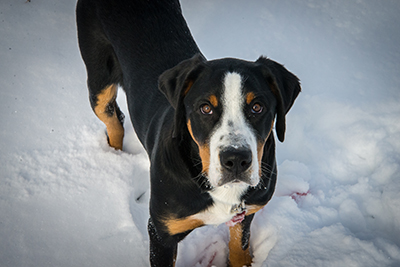 So in this new year, we were fortunate enough to welcome Caliza to the family at the winery.  The name "Caliza" is the Spanish word for "limestone".  Caliza absolutely loves being around people and at present is very much a little shadow, following all of the humans in the house… for the time being.  As I'm aware, she will develop her own independence as she approaches a year of age and will begin to test the boundaries.  Thus far, she must believe that we live in the tundra, given the vast amount of snow on the ground that she enjoys sticking her muzzle in as she bounds through the powder.  Once the mud arrives, I don't think either of us will be enjoying the cleanup after vineyard romps!
While our dear Fíon will never be replaced, we are happy to find room in our hearts for our new companion… and when you arrive to the winery this season,  we hope you enjoy the greeting from a new friend with a wagging tail.